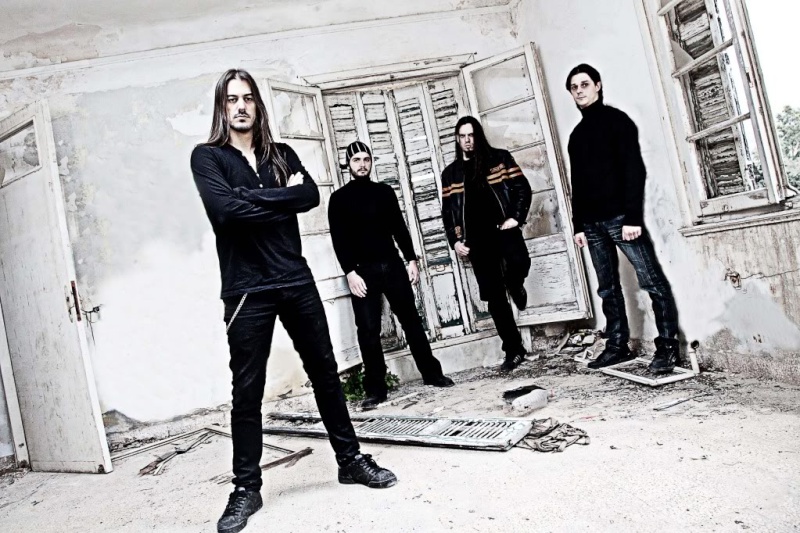 Genre
: Gothic Metal
Members
:
Dion Christodoulatos - Guitars/Keyboards/Vocals (2008-present)
Dariusz Sipiora - Guitars (1999-present)
George Mountaneas - Bass(2008-present)
Fivos Andriopoulos - Drums (2010-present)
Biography
Rooted in the glooming territories of human expression, Sorrowful Angels is a Greek/Polish band that manages to put out a combination of influences which form the solid foundation of their Dark Heavy Rock power.
Originally formed in 1999, Sorrowful Angels gathered as friends sharing the same need for emotional expression and soon started to land gigs in the greek underground club scene presenting their initial atmospheric material and gradually making a name for themselves.
During these years the band gigs sporadically, while in 2002 they manage to land some more high-profile gigs, like the one in the Chania Rock Festival in Crete where they shared the stage with acts like Anathema, U.D.O, Crossover and Deviser.
Unfortunately, though, internal problems started occurring and the band was put into hiatus by the founder of the band, Darek Sipiora, until everything was settled. After that, the sound of silence plagued the SorrowfulAngels realm
7 years later, after a long hiatus and numerous lineup changes the band returned with a new lineup and new material ready to be recorded.
In 2009 they sign a record deal, enter the studio and finally record some brand new material making a very dynamic debut and signaling a new start as well as evolutionary changes in the composition.
Their first full album called "Ship In Your Trip", contains 10 darkly brooding melancholic songs which showcase how much the band has evolved throughout these painful years.
Along with the recordings , a videoclip of the song Denial directed by Bob Katsionis (Firewind) was made for the promotion of the upcoming album receiving very positive reviews.
During this same year the band continues to gig extensively throughout Greece, filling the gaps of the previous years.
They support Katatonia and Sirenia as well as Gothic Rock Icons, Star Industry, make appearances in the national TV stations, while at the same time are handpicked by legendary Claus Meine (Scorpions) himself to enter the final round of the Scorpions contest held in Greece. It was the first time ever in Greece that a Gothic Rock/Metal band ever achieved such an honor.
In February of 2010, Sorrowful Angels where voted as one of the 5 most important and promising heavy metal bands in Greeces Metal Hammer annual poll.
During October 2010 it was announced that vocalist Kostas Katikos would leave the band and that the remaining members would continue as a quartet , having Dion (Vocals/Guitar) taking over the frontman duties.
Entering once again in the studio,Sorrowful Angels prepared their second album called "Omens" at CFN Recordings Studio, which is due for release.
While plans on more European shows are on their way, things can only be interesting in the Sorrowful realm.
This is only the Beginning...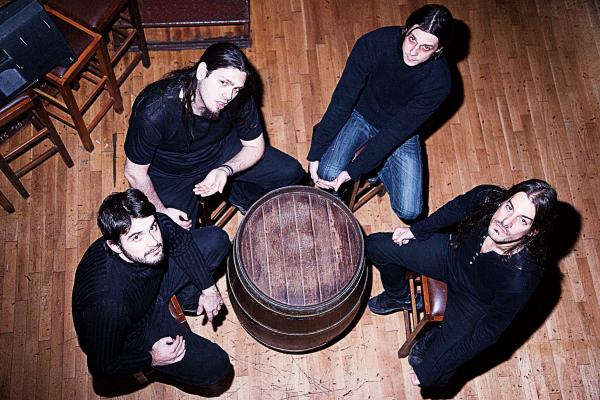 More information about the Band here
:
http://www.sorrowfulangels.com/
http://www.myspace.com/sorrowfulangels
http://en.wikipedia.org/wiki/Sorrowful_Angels
__________
RockWire Internet Radio .. Listen NOW : -= http://Radio.RockWire.gr/ =-


Similar topics
---
Permissions in this forum:
You
cannot
reply to topics in this forum